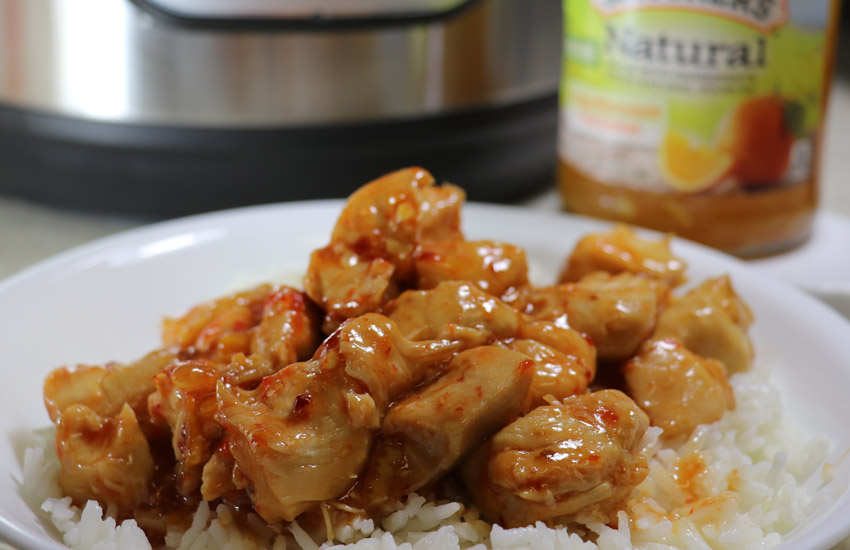 There are a lot of great kitchen gadgets out there, but the Instant Pot is one of our favorite items ever. While we all enjoy eating delicious food, the cooking and cleaning part tends to be a real bummer. However with Instant Pot, we and other guys around the world have been able to create some awesome recipes ranging from ribs to curry to orange chicken. These are healthy, man meals that can cook in minutes vs hours and often times all in one pot instead of having a stack of pans waiting for you to clean.
Here are some of our favorite Instant Pot recipes to get you started:
ManTripping: Gluten Free Orange Chicken
RickOnTheRocks:
When:
May 3 at 8 pm ET / 7 pm CT / 5 pm PT
Help Us Promote the Twitter Party:
Share this tweet to let people know how excited you are about talking about quick and easy meals that guys love.
Join @ManTripping + @Rick_OntheRocks 5/3 8pm ET talking Man Friendly #InstantPot meals! #MenWhoBlog #TwitterParty https://t.co/g4US3hlzbh pic.twitter.com/pNf0QudtTk

— #MenWhoBlog (@MenWhoBlog) April 25, 2017
How to Participate in the Twitter Party:
Monitor the official Twitter Party Hashtag, #MenWhoBlog
Follow @MenWhoBlog for questions that will be presented as "Q1: What is your best advice? #MenWhoBlog"
ReTweet questions and your favorite comments by others participating in the party
Answer questions by responding in this format making sure to include the hashtag #MenWhoBlog, "A1: Be smart! #MenWhoBlog"
Make some new friends, comment on interesting tweets, ask questions, and most importantly - have fun!
Blogger Co-Hosts and Special Guests:
We also encourage you to follow these blogger co-hosts and special guests ...
Special Guest:
Host:
Co-Hosts:
@ManTripping
@Rick_OnTheRocks
@joel1leoj
Excited to Join Us?
Let us know as a comment below!