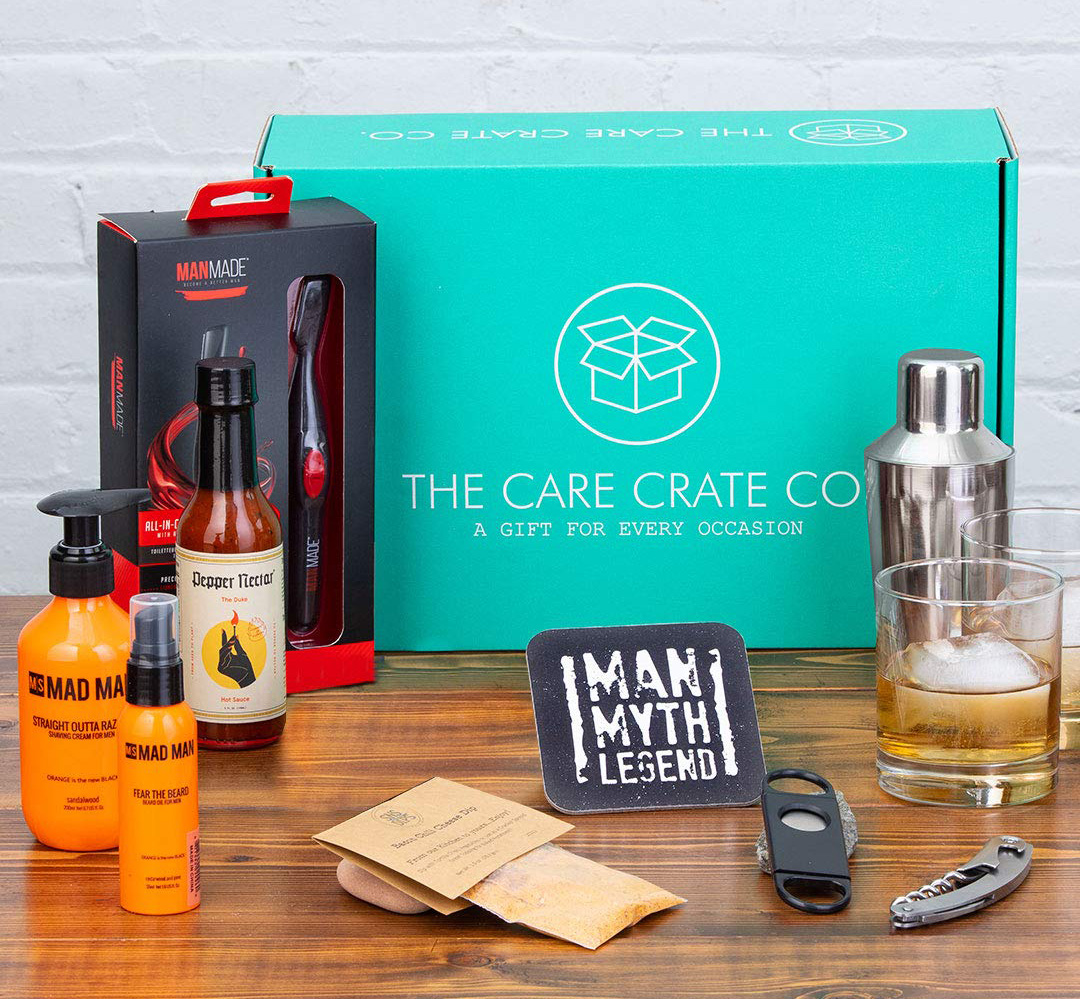 Want to show a friend or loved one that you're thinking of them, even if you can't visit because of the pandemic?
The Care Crate Co.
has got you covered, with a wide selection of snack boxes and gift sets that are sure to brighten anyone's day. Have a friend who's freaking out over the stay-at-home orders? Give them some piece of mind with a Personal Care Kit, which includes more than 70 food and personal care items, including more than 45 pre-packaged food items, 10 microwaveable meals, and more than 15 personal healthcare items, including face masks, a first aid kit and disinfectant wipes. Does that special woman in your life need a little pampering, but she can't go to the spa? The Women's Spa Day Gift Box
Written by

GuysGab.com

Parent Category: Blog Posts From Other Sites
Category: GuysGab
Read more: Check Out This Sweet Men's Luxe Gift Box From The Care Crate Co.

I've had a blast interviewing friends, role s, and all around interesting people over the past few months, and today I bring you an interview with a man that's all three: James Hills. James and I met a few years back and have been thick as thieves ever since, so I figured it was about time I asked him a few hard-hitting questions (not really) and give him a platform to talk about his website, projects, and interests in a little more depth. What inspired you to start ManTripping.com? I created ManTripping.com because I had been doing consulting work for a few different women's blogs and looked around and realized the only men's lifestyle content was centered around things like Maxim and The Hangover. I wasn't really wanting to cater to the sex, drugs, and semi-adult content and instead wanted to focus on exploring travel ideas for guys aka
Written by

Chad

Parent Category: Blog Posts From Other Sites
Category: Unfinished Man
Read more: ManTripping: Everything You Wanted to Know With James Hills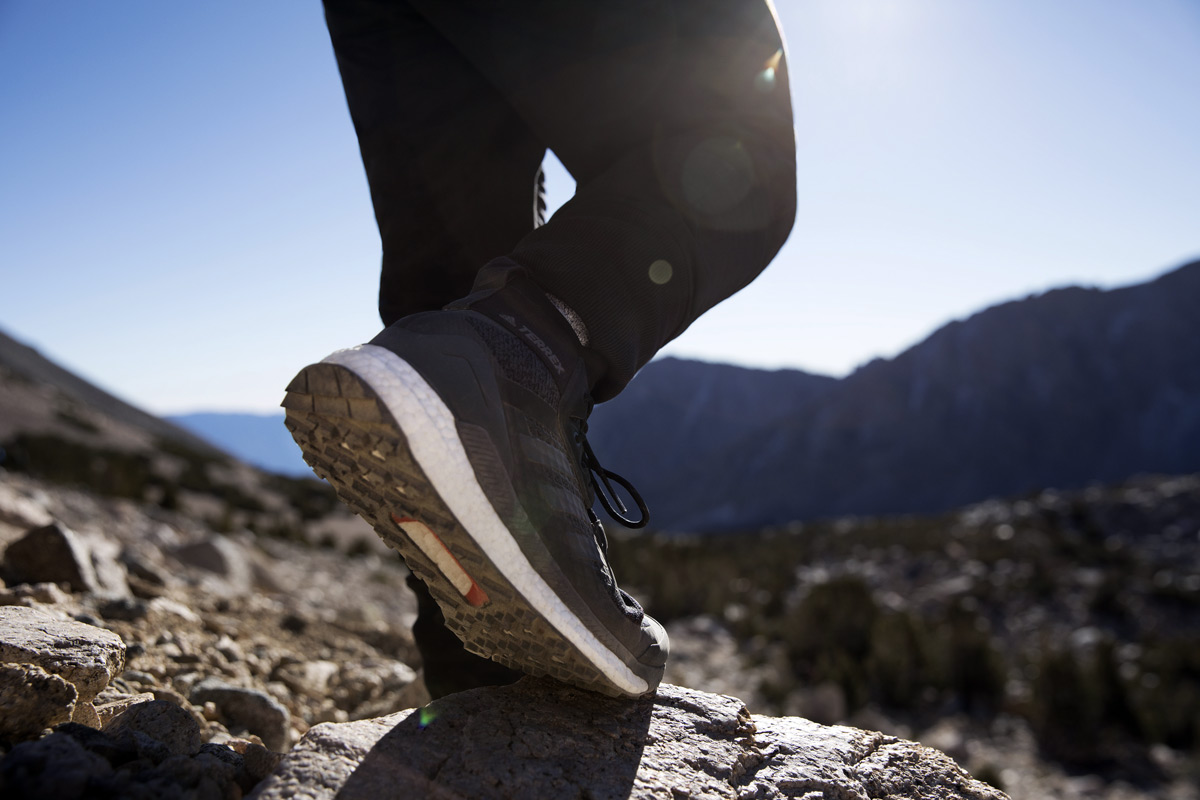 Sneakers are a must-have fashion accessory all year round. Forget the old rules, because these days your favorite kicks can be worn with any outfit. From basketball shorts to a sophisticated suit, your feet will be comfortable as you rock your look. With sunny days just around the corner, you may be wondering how you can mix up your sneaker game. Let's explore the top trends for spring sneaker styling.
The Skinny Jeans
Depending on where you live, spring weather can be unpredictable. For cooler days, pair your favorite sneakers with skinny jeans, a crisp white t-shirt and an open shirt jacket. Black jeans are always cool and flattering, but consider a lighter hue for the new season. Go for skinny blue denim
Written by

GuysGab.com

Parent Category: Blog Posts From Other Sites
Category: GuysGab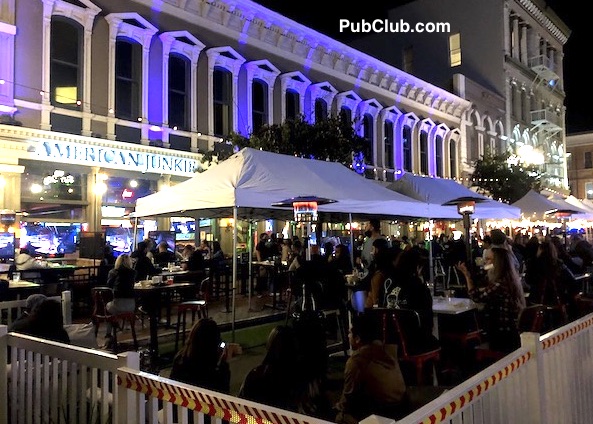 People enjoy drinks as part of outdoor dining at American Junkie bar in San Diego's Gaslamp. Photo: PubClub.com By Kevin Wilkerson, PubClub.com California Nightlife Blogger Attempting to follow whether or not California bars are open is like trying to follow the U.S. tax code. Except the rules in the Golden State often change on a monthly, weekly or – so it seems – daily basis rather than once a year. Here is the current situation, tho it will likely change and PubClub.com will keep this article up to date. Keep in mind that the rules – and in particular the enforcement – is different from city to city and sometimes even bar to bar. As one example of the latter, since the re-opening of outdoor dining the first part of 2021, the requirement of having to have food to get a drink seemed to have disappeared. Until I went
Written by

PubClub.com

Parent Category: Blog Posts From Other Sites
Category: PubClub
Read more: Are Bars Open In California? Here's What You Need To Know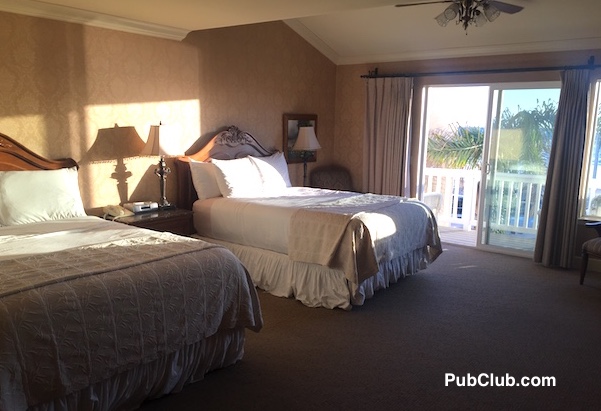 This double room at the Inn at the Beach is ready for guests in Cayucos, CA. Photo: PubClub.com Travelers that are staying in hotels can now check one health safety issue off their list of COVID-19 concerns. Hotel workers are now qualified to get the vaccines under the "Traveler Accommodation" provision of Phase 1c. This is a move that has the full support of American Hotel & Lodging Association (AHLA), the national association representing all segments of the U.S. lodging industry. "Thanks to AHLA's ongoing efforts, the CDC has updated its guidelines prioritizing hotel workers under Phase 1c of the COVID-19 vaccine distribution, said AHLA president and CEO Chip Rogers. "This is a significant achievement that directly impacts the health and safety of hotel workers across the country. It also recognizes that hotel employees continue to be on the front lines of the pandemic. "From housing healthcare workers and
Written by

PubClub.com

Parent Category: Blog Posts From Other Sites
Category: PubClub
Read more: American Hotel & Lodging Association Applauds Phase 1c Vaccine Stage
Subcategories
ManTripping is a men's lifestyle and travel blog that focuses on busy men who love to travel.