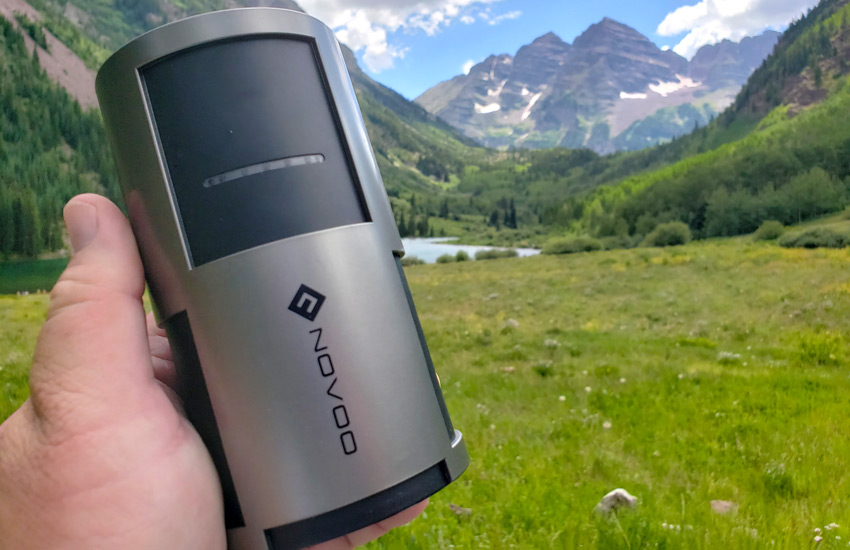 One of the things about blogging is that we consume a lot of power. Most of us travel with multiple phones and/or tablets, a laptop, and a camera. Sometimes we even have a drone or other device that needs an AC port to charge up. That's why I absolutely LOVE the Novoo AC Power Bank from Omars Electronics. Featuring a whopping 20,100 mAh battery capacity, it not only has a USB-A charger with QuickCharge 3.0 but a USB-C port and a 60 watt AC port too! We pulled together some of our favorite male bloggers and gave them a chance to check it out too and now we're giving you a chance to win one as well.
You can buy the Novoo AC Power Bank on Amazon and save 15% by using Coupon Code NOVOOESS.
What Are The Guys Saying About The Novoo AC Power Bank?
ManTripping says, "I love the Novoo AC Power bank for travel ... and it's great for just keeping things charged while on the couch instead of being tied to a wall outlet!"
GuysGab says, "This would have been a lifesaver when I visited London last year. My GoPro ran out of juice and I had no way of charging it back up but if I had the Novoo AC Power Bank I would have been good to go!"
Dad of Divas says, "Whether I am charging my phone, my laptop, or even my drone, I can use the NOVOO AC Power Bank to get me back on the road to using the devices again in no time."
The Gentleman Racer says, "From powering my laptop when the factory battery is running low, to recharging batteries for my drone on the go, the Novoo AC Power Bank is the perfect combination of power and size with its unique cylindrical design, it fits perfectly into my camera bag backpack, taking up no more room than a medium sized telephoto lens."
Sasaki Time says, "After a full day at The Disneyland Resort, the Novoo AC Power Bank showed us that it has enough power to Infinity and Beyond!"
Feedback from the other guys in this campaign will be added as blog posts are published.
You Can Win One Too!
Here's your chance to win your very own Novoo AC Power Bank too ...