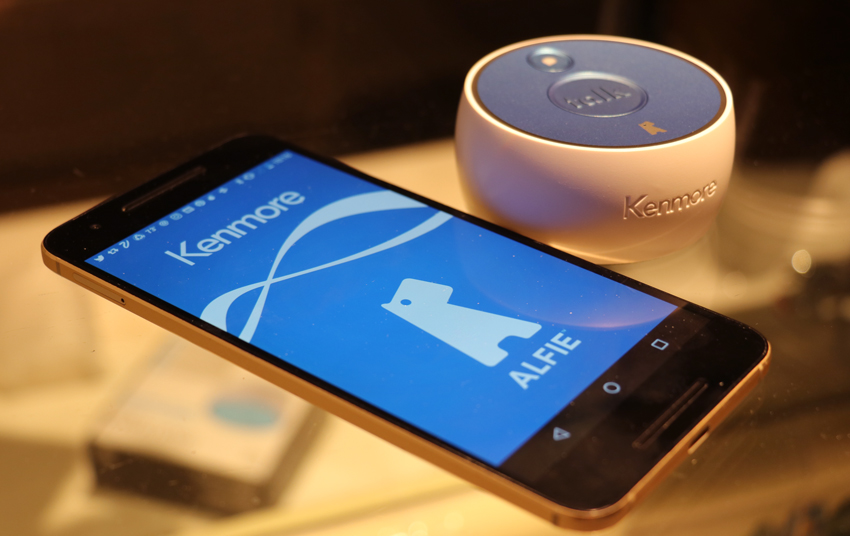 We're all busy guys and so when there's an opportunitty to get some help that is never a bad thing. Sears - parent of Kenmore has been working to build a personal shopper network for the past several years with the goal of ultimately becomign the leader in making shopping easy and maybe even fun. As technology and connected devices becomes an even more important part of the overall mixture, it's not surprising to see Kenmore come out with a technical bridge to enable communication with your personal shopper that much easier. Meet Alfie ...
Kenmore asked #MenWhoBlog to help them identify a group of male bloggers (and one of our favorite female tech bloggers too!) to test out Alfie, review it's functionality and report back with our thoughts and opinions. Don't just take our word for it though, check out what they have to say by visiting the blog posts below ...
Alfie Review Bloggers:
GoFatherhood.com: Your Parent's Best New Digital Friend
DadSews.com : Fetch Alfie, Your Personal Concierge
ManTripping.com : Kenmore Alfie Shopping Assistant for Men on the Go
LittleTechGirl.com : Kenmore Alfie Personal Shopper Button Review
RickOnTheRocks.com : Let Kenmore Alfie Be Your Personal Shopper
Technabob.com : Sears Makes Shopping Easier with Alfie
DadOfDivas.com (coming soon)
What do you think about Alfie?
Is Alfie something that would help make your life easier?