Hey guys, are you looking to up your game when it comes to shower time? We love this combo of a great KOHLER showerhead and the sound of Harmon Kardon speakers so you can do everything from jam out to your favorite tunes, order more conditioner from Amazon, or just review upcoming appointments for the day ahead.
Just in time for gifting season, Kohler Co., a global leader in smart kitchen & bath products, and Harman Kardon, an industry leader in audio technology and innovation have partnered to launch the first-of-its-kind offering sure to be on many wish lists this year: the new KOHLER Moxie showerhead + wireless speaker.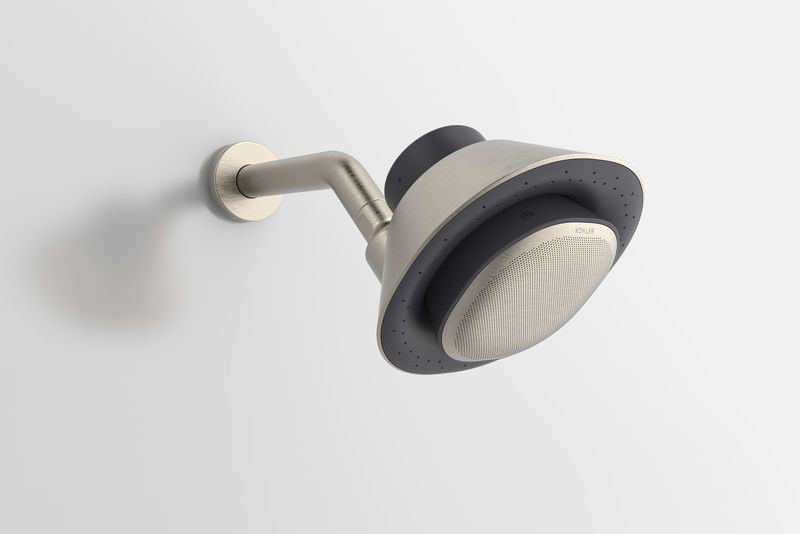 Following its celebrated preview at the 2020 Consumer Electronics Show, the debut of Moxie has been highly anticipated by audio and bath enthusiasts alike. Available with either a portable Bluetooth-enabled speaker or smart speaker with embedded Amazon Alexa, the Moxie showerhead brings a new audio and water experience to the showering space -- blending the sophistication and design excellence of Kohler's bathroom collection with the highest quality sound experience via Harman Kardon. The showerhead features a full-coverage spray, while the portable speaker delivers specialized tuning for the unique acoustic dynamics of the bathroom.
"Moxie offers an accessible and affordable entry for consumers seeking a connected experience in the bathroom," said Ashley Springer, Kohler Co. showering product marketing. "In addition to its easy installation, intuitive functionality and versatility of use with the portable speaker, Moxie delivers a great showering experience synonymous with the Kohler brand."
The showerhead is available in a polished chrome finish paired with a white speaker, brushed nickel finish paired with a grey speaker or matte black finish paired with a grey speaker. With Amazon Alexa integrated, you can play music, check the news, order more shampoo, set timers, and control your smart products all hands-free, and without your phone.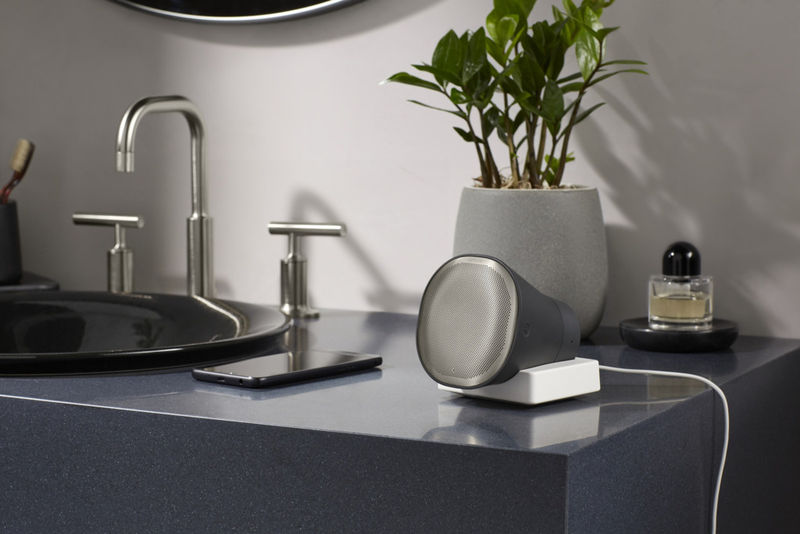 "Harman's decades of high-performance sound experience allowed our team to bring expert techniques, measurements, development and innovation from our past successes into this partnership," said Johnny Williams, vice president and general manager for Harman Embedded Audio at Harman International. "We are privileged to work with industry leaders across a number of categories, providing the highest quality audio performance to consumers around the world, in the shower with Kohler Moxie and virtually everywhere else with our integration capabilities."
The KOHLER Moxie Showerhead + Bluetooth Wireless Speaker is now available at Kohler.com and major retailers, with the Amazon Alexa-enabled slated to launch later in the year.