Try Out McDonald's New Caramel Brownie McFlurry For Free On May 4th
Write a comment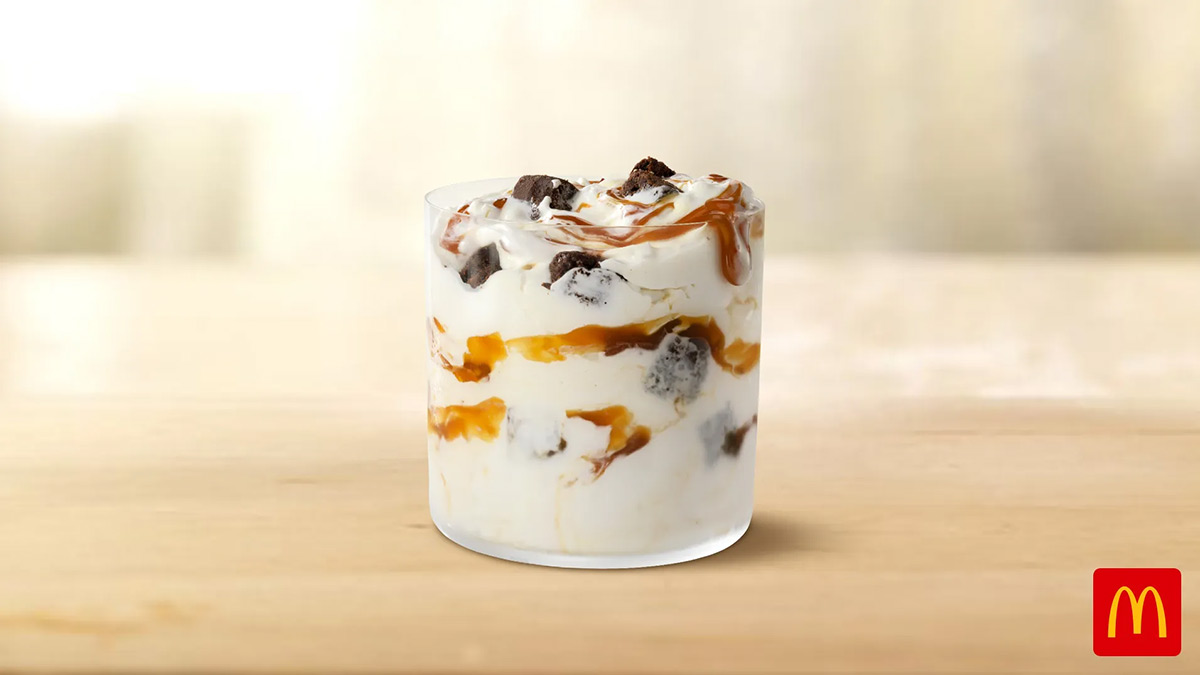 I'm here trying to get in shape for beach season, and along comes McDonald's with an offer to try out their new
Caramel Brownie McFlurry
for free. 😋 Announced last month on National Caramel Day, the new Caramel Brownie McFlurry features their creamy vanilla soft serve made with real dairy, with brownie pieces and caramel topping blended throughout. Sounds amazing, right?! This tasty treat officially debuts at restaurants nationwide on Monday, May 3rd, and it'll be available for a limited time. "As our fans rejoice in the changing of the seasons, we're excited to give them a new way to enjoy our most iconic dessert," said McDonald's Sr. Director of Culinary, Chad Schafer. "In fact, the flavors in our new Caramel Brownie McFlurry are inspired by that first-warm-day-of-the-year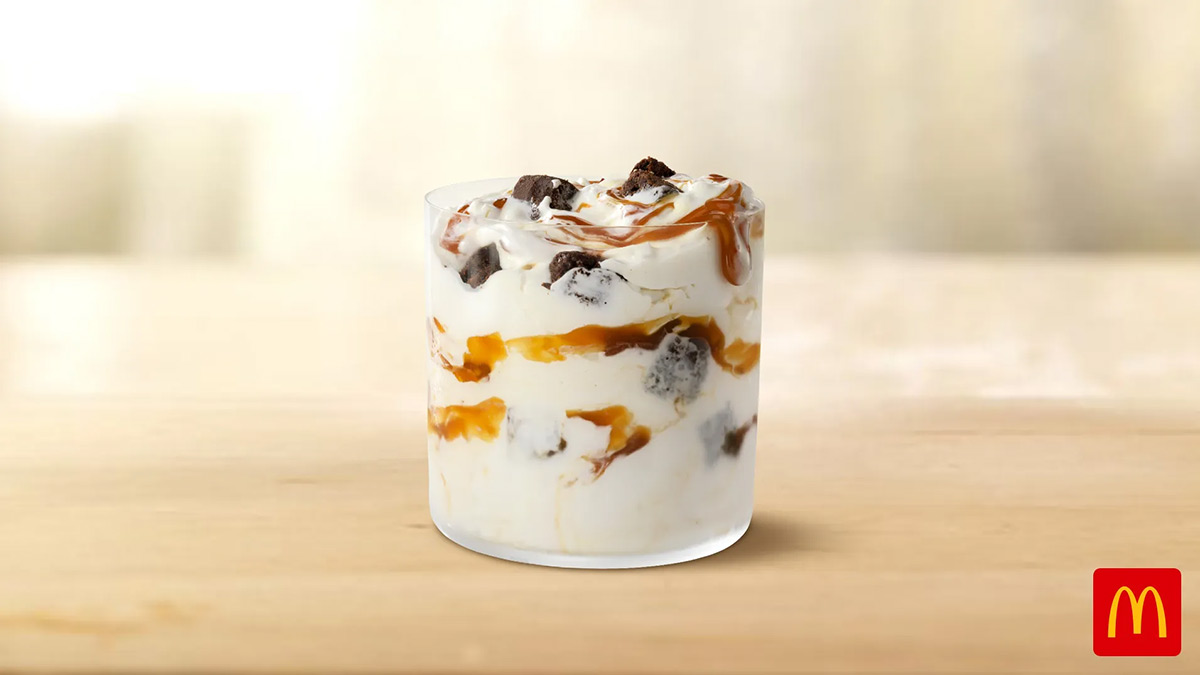 I'm here trying to get in shape for beach season, and along comes McDonald's with an offer to try out their new Caramel Brownie McFlurry for free. 😋
Announced last month on National Caramel Day, the new Caramel Brownie McFlurry features their creamy vanilla soft serve made with real dairy, with brownie pieces and caramel topping blended throughout. Sounds amazing, right?! This tasty treat officially debuts at restaurants nationwide on Monday, May 3rd, and it'll be available for a limited time.
"As our fans rejoice in the changing of the seasons, we're excited to give them a new way to enjoy our most iconic dessert," said McDonald's Sr. Director of Culinary, Chad Schafer. "In fact, the flavors in our new Caramel Brownie McFlurry are inspired by that first-warm-day-of-the-year
Read More on GuysGab.com: https://www.guysgab.com/try-out-mcdonalds-new-caramel-brownie-mcflurry-for-free-on-may-4th/
Written by

GuysGab.com

Parent Category: Blog Posts From Other Sites
Category: GuysGab
Loading comment...
The comment will be refreshed after

00:00

.