...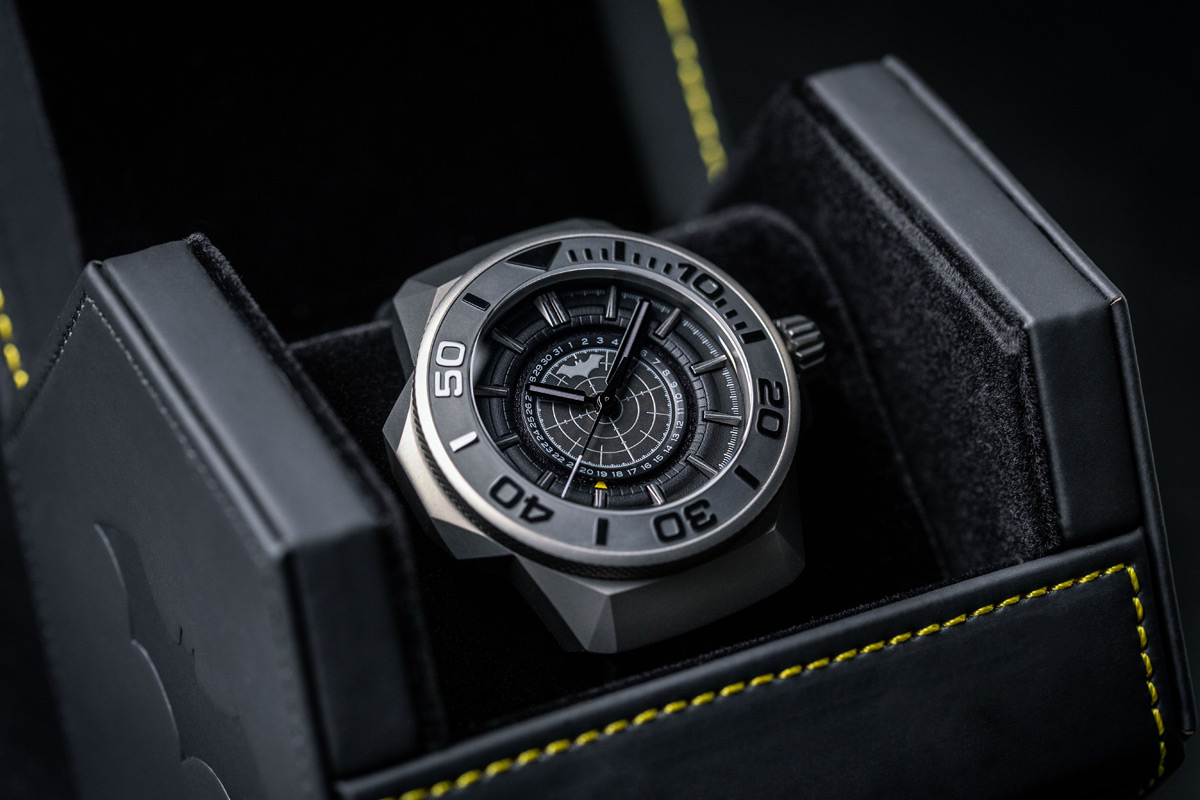 The UNDONE x Batman Quantum Watch is a limited-edition timepiece that is dedicated to Batman and superheroes fans, watch enthusiasts and collectors. The watch draws inspirations from Batman's range of iconic suits, vehicles and gadgets, with feedback from the UNDONE community also helping to shape the final product.
This watch boasts a Seiko NH35A automatic movement, scratch-proof sapphire crystal dome and indestructible Grade II Titanium alloy case. The case sports a muted and sinister colorway, along with a sleek, sandblasted finishing touch. The Batmobile and Mech-Batsuit inspired the design, which serves as an ultimate reminiscent of its distinctive angles.
The dial is uniquely designed to be semi-transparent and it reveals the automatic movement beneath. The military-looking indices bear a rather striking resemblance to the Batmobile's jet-engine rear exhaust pipe.
Read More on GuysGab.com: https://www.guysgab.com/the-undone-batman-quantum-watch-is-a-must-have-for-batman-fans/