KFC's Fried Chicken-Scented Firelog Is A Must-Have This Holiday Season
Write a comment
...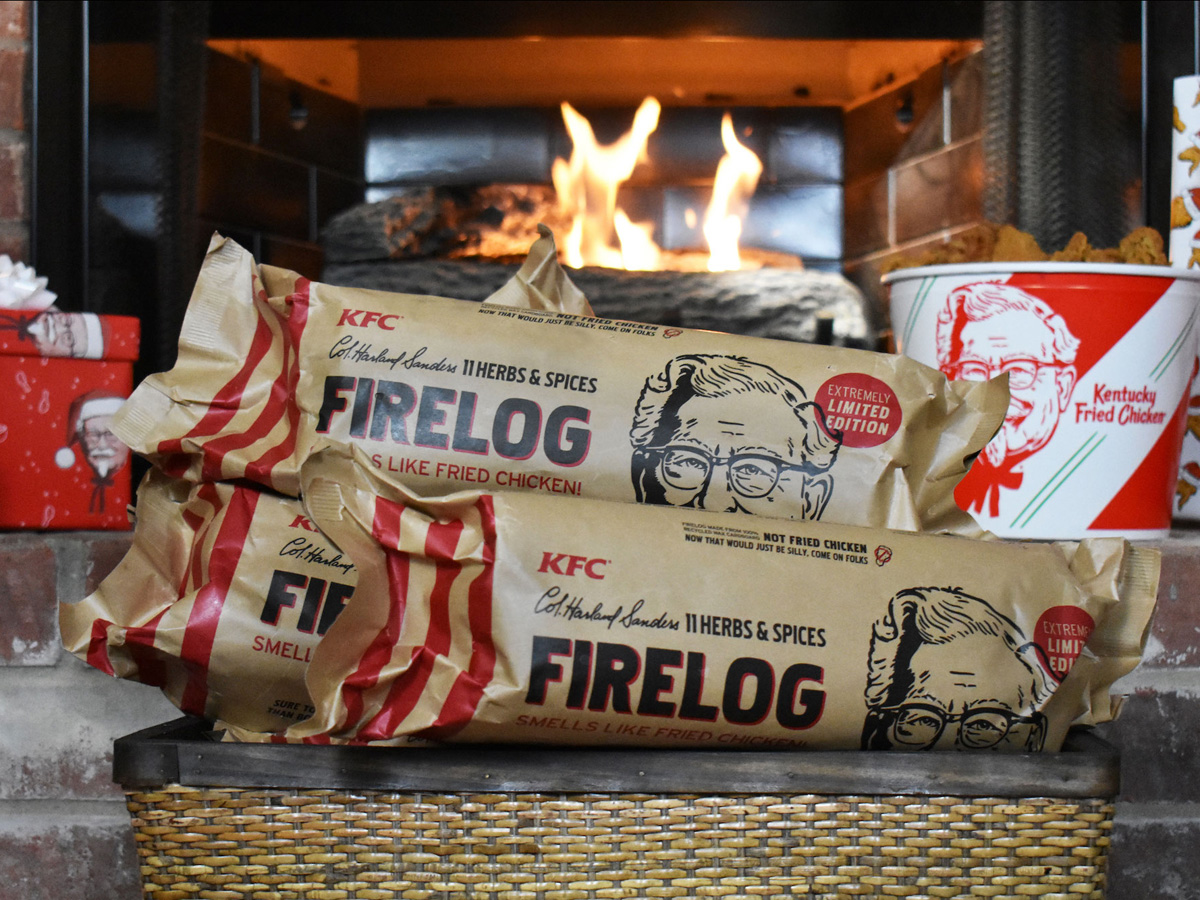 Forget chestnuts roasting over an open fire, because the famous fried chicken-scented KFC 11 Herbs & Spices Firelog is back for its third consecutive holiday season. And just with in years past, you can be sure that these will sell out in record time, because they make for a hilarious gag gift.. and because some people just love the smell of greasy fried chicken.
The KFC 11 Herbs & Spices Firelog is designed to make your home smell like fried chicken and feel as warm as an Extra Crispy drumstick in a KFC $20 Fill Up when lit. And presumably you'll get get a serious case of the munchies after smelling that familiar scent, causing you to fire up Uber Eats and order a bunch of KFC goodness.
Read More on GuysGab.com: https://www.guysgab.com/kfcs-fried-chicken-scented-firelog-is-a-must-have-this-holiday-season/
Written by

GuysGab.com

Parent Category: Blog Posts From Other Sites
Category: GuysGab
Loading comment...
The comment will be refreshed after

00:00

.