Introducing The 1,000HP GMC Hummer EV All-Electric Supertruck
Write a comment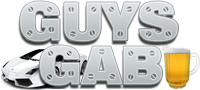 ...
Last night, GMC pulled back the curtains and introduced the world to the Hummer EV, an all-electric "supertruck" that is about as far removed from its gas-guzzling predecessors as it can get, built for a more modern, environmentally-conscious world. But as you'll see, just because it's a zero emissions vehicle doesn't mean that it's any less capable.
The GMC Hummer EV marks the first fully electric addition to GMC's lineup, driven by next-gen EV propulsion technology that enables unprecedented off-road capability, extraordinary on-road performance and an immersive driving experience designed to put occupants at the center of every moment.
If you have not watched the video above yet, take a few minutes and check it out, as it does a great job of showing what a bad-ass vehicle the Hummer EV really is. When I
Read More on GuysGab.com: https://www.guysgab.com/introducing-the-1000hp-gmc-hummer-ev-all-electric-supertruck/
Written by

GuysGab.com

Parent Category: Blog Posts From Other Sites
Category: GuysGab
Loading comment...
The comment will be refreshed after

00:00

.