Hennessey VelociRaptor V8 Bronco To Deliver 750HP, But It's Not Cheap!
Write a comment
...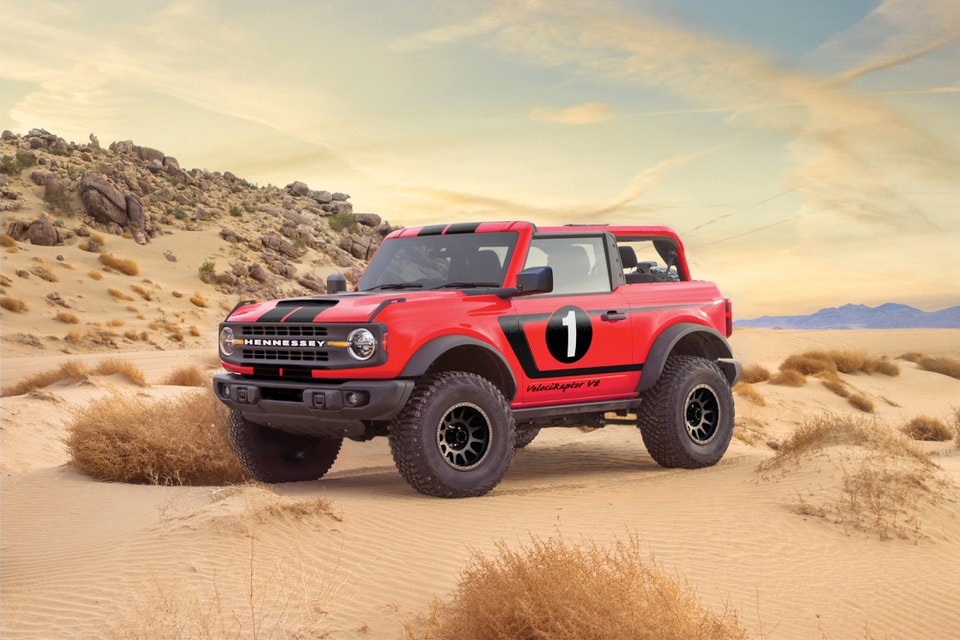 A few weeks ago, I saw the Jeep Wrangler Rubicon 392 Concept in person at an FCA event, and it made me wonder why Ford wasn't offering a V8 variant of the new Bronco. Because lets face it, 310 horsepower isn't really anything to write home about.
Texas tuner Hennessey Performance Engineering saw an opportunity here, and the Hennessey VelociRaptor V8 Bronco was born. HPE will be taking the new Ford Bronco to the next level when it goes into production next year, with the VelociRaptor V8 Bronco to be powered by a supercharged Coyote 5.0-liter Ford V8 engine producing 750 horsepower and mated to a Ford 10-speed automatic transmission.
HPE expects the increased power and performance to drop the vehicle's 0-60 mph time to just
Read More on GuysGab.com: https://www.guysgab.com/2021-hennessey-velociraptor-v8-bronco-to-deliver-750hp-but-its-not-cheap/
Written by

GuysGab.com

Parent Category: Blog Posts From Other Sites
Category: GuysGab
Loading comment...
The comment will be refreshed after

00:00

.