Grab Some Napkins, Because The McRib Is Coming Back To McDonald's!
Write a comment
...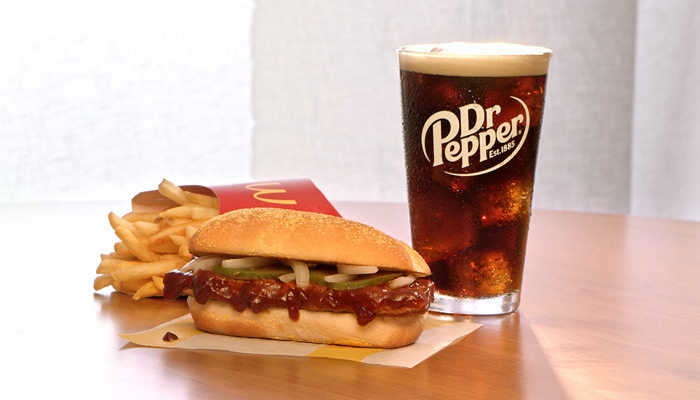 McDonald's just announced that they're bringing back the tasty fan favorite McRib sandwich for a limited time, and I couldn't be more excited about this.
My love affair with the McRib started more than 35 years ago when I first bit into this delicious sandwich, seasoned boneless pork slathered in tangy, delicious barbecue sauce, topped with slivered onions and tart pickles on a hoagie-style bun. It was love at first bite.
Sadly, my love affair with the McRib was short-lived, as McDonald's pulled it from their menu shortly thereafter. But thankfully, they tend to bring the BBQ sauce-oozing sandwiches back for limited engagements every few years.
Now, the iconic McRib is making its saucy return starting December 2, and this time they are
Read More on GuysGab.com: https://www.guysgab.com/mcdonalds-is-bringing-back-the-mcrib/
Written by

GuysGab.com

Parent Category: Blog Posts From Other Sites
Category: GuysGab
Loading comment...
The comment will be refreshed after

00:00

.