The sandwich wars are eating up and Wendy's has now introduced a new chicken sandwich that they say is crispier, juicier and so packed with flavor that, upon first taste, it'll be an instant classic. This new sandwich features a premium fried chicken fillet, pickles, tomatoes, and mayo between a premium toasted bun. Will it be able to beat the crowd favorite and our favorites from Popeyes and Chick-Fil-A? Who knows, but as a chicken sandwich fan AND a lover of all things Wendy's ... I'm hoping it is as good as they say!
"We can't wait for our fans to get their hands on the New Classic Chicken Sandwich which has the perfect crunch from breading and pickles paired with the juiciness and flavor of the fillet," said Carl Loredo, Chief Marketing Officer for The Wendy's Company. "The Classic joins what customers have already come to know and love in spice and taste from Wendy's via our Spicy Chicken and Pretzel Bacon Pub Chicken Sandwiches."
The new Classic Chicken Sandwich features a premium all-white meat chicken breast that is juicy and crispy, layered with mayo, a slice of tomato, lettuce, and pickles, all placed between a warm, premium toasted bun.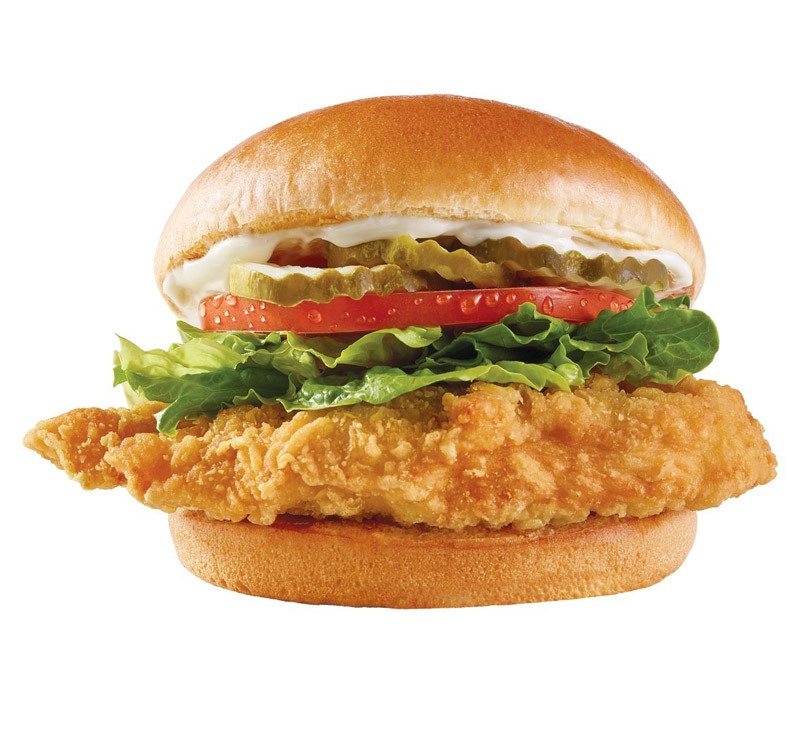 Not only can customers sink their teeth into Wendy's new premium fillet when ordering the Classic Chicken Sandwich, but all premium chicken fillets across Wendy's craveable chicken sandwich lineup will be replaced with the new-and-improved Classic fillet. Fan favorites such as the Bacon Jalapeno Chicken Sandwich, Asiago Ranch Chicken Club or the new Pretzel Bacon Pub Chicken Sandwich, will all feature this new, crispy and juicy fillet. Wendy's premium grilled fillet and trademark spicy chicken remain as staples on the menu.
The Wendy's Classic Chicken Sandwich is available for $4.99.
You can order the Classic Chicken Sandwich via Wendy's drive-thru, contactless pickup via mobile order or through delivery with DoorDash, Grubhub, Uber Eats, and Postmates. And don't forget, when you order via Wendy's app, Wendy's website or at a restaurant you'll earn points towards your next Classic Chicken Sandwich with Wendy's Rewards™.