When it comes to food innovation, Taco Bell is the undisputed king. Almost nobody else comes even close to combining flavors that push the envelope the way they do. These two new menu items feature TRUFF's hot sauce and the already awesome warm nacho cheese sauce on two items that are currently being tested at a location in Newport Beach, California.
We're frankly we are a bit surprised at this partnership between Taco Bell and TRUFF. While we're always fans of pushing the limits of good taste and raw lip scorching heat ... TRUFF is different than brands like Doritos. This is a luxury, more upscale, more foodie focused brand. In fact, TRUFF's product description for TRUFF HOT SAUCE describes it as, "meticulously crafted a flavor profile from ingredients normally reserved for fine tequilas, delicate delicacies, and elegant dining experiences."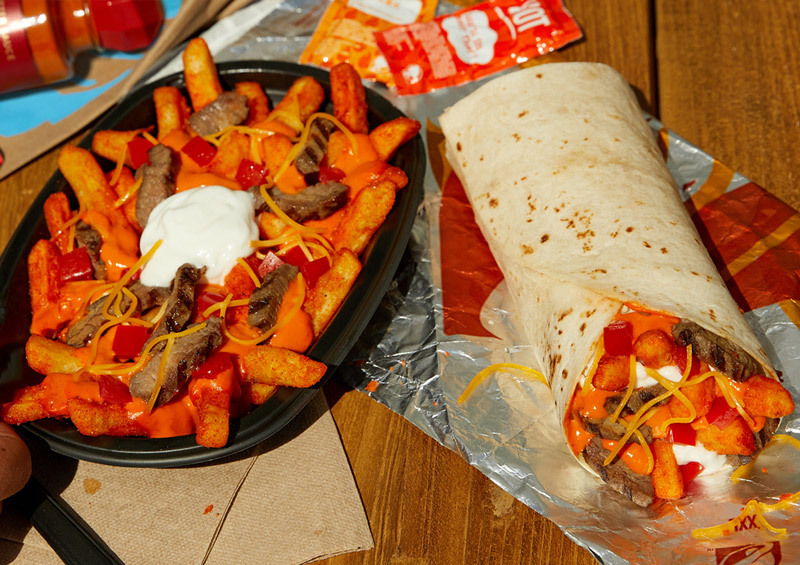 Taco Bell describes these two new items as:
Taco Bell's warm Nacho Cheese sauce meets TRUFF's ultra-unique blend of real black truffles and red chili peppers to create the ultimate flavor experience. This partnership with TRUFF is the first time that Taco Bell has collaborated with another brand on a new sauce.
Loaded TRUFF Nacho Fries feature boldly seasoned fries topped with steak, TRUFF Nacho Cheese Sauce, shredded cheddar cheese, tomato and reduced-fat sour cream. The Loaded TRUFF Fries Burrito includes all of the ingredients of the Loaded TRUFF Nacho Fries wrapped in a warm tortilla.
As much as we love Taco Bell ... and the quality of food has improved dramatically over the past few years ... I've never compared my nacho fries or chalupa to "fine tequilas" or an "elegant dining experience". Regardless though, this partnership gets us excited. TRUFF makes amazing sauces and ultimately Taco Bell's experimental food creations are as legitimate Instagram magnets as anything else out there.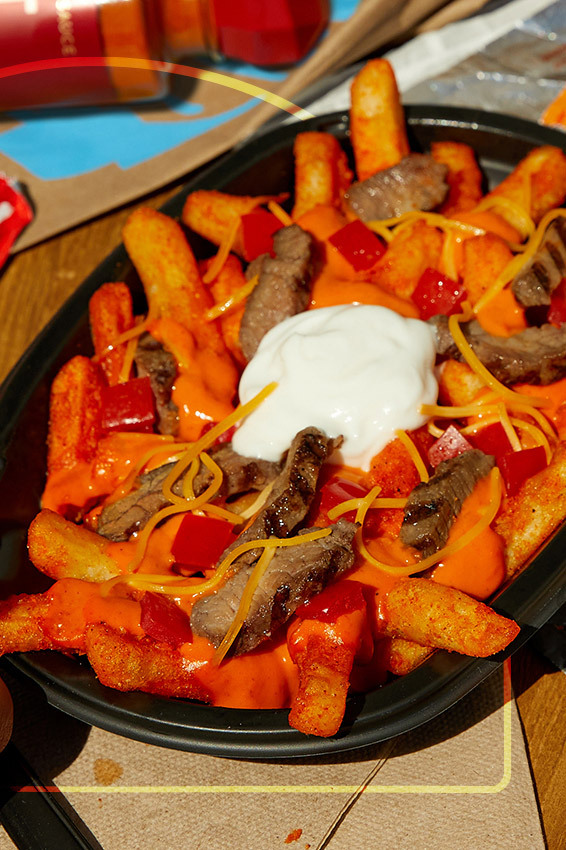 Most of you will never get a chance to try these but if you are craving them ... make sure to let the folks at Taco Bell know!
Luckily for us though, we live in Southern California ... within road trip distance to the one-location test store where they are introducing these new TRUFF-powered nacho fries.
The Loaded TRUFF Nacho Fries and the Loaded TRUFF Fries Burrito are both currently available only at the 4101 Jamboree Rd, Newport Beach, CA 92660 Taco Bell location until August 31, 2021, while supplies last.
Both will be priced at $3.49 plus tax and $0.65 for the sauce a la carte, giving fans a new way to indulge at a great value.