Written by:
James Hills
Created: 03 July 2022 Last Updated: 03 July 2022
Hot!
Hits: 956
Reading time: 02:46
If you thought outdoor grilling was just about throwing some steaks and burgers on the grill then you're stuck in the past. We absolutely love the innovation that Napoleon continues to show in the grilling space with their Phantom Prestige 500 grill. This is the bad boy that will make all the neighbors jealous since it is far far more than just a typical gas grill.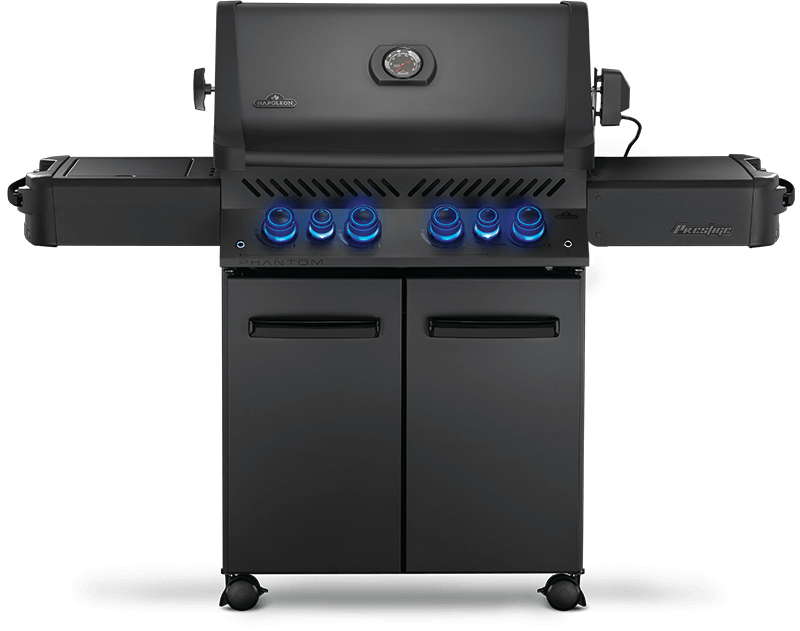 In fact, not only does it features infrared side and rear burners as well as features like a rotisserie kit and a charcoal tray but it features an iconic dark matte black steel highlighted with blue backlit knobs that will make it stand out even more than it already does.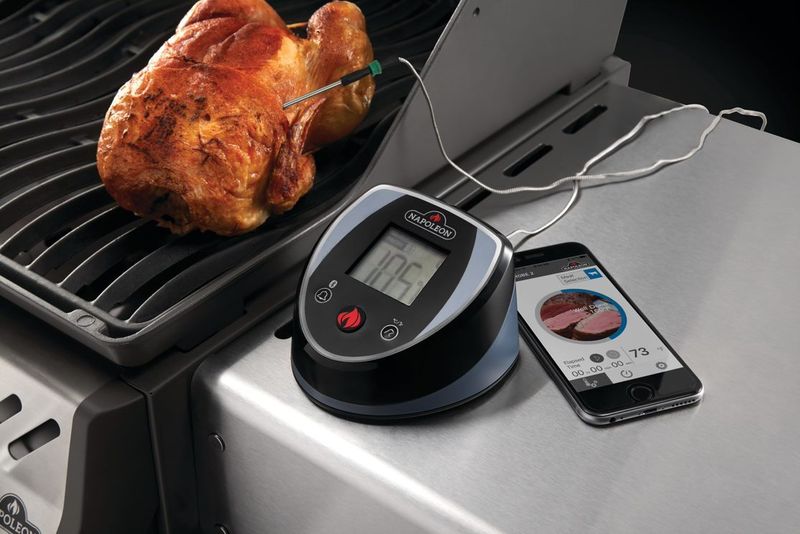 Advanced Features Of Phantom Prestige 500:
New Q — The ultimate for Father's Day is a new grill, with all the latest bells and whistles. The Phantom Series offers a trendy matte black finish on Napoleon's Prestige, Rogue and TravelQ. If the budget is limited, Napoleon this year introduced the Freestyle, offering the company's unparalleled quality with affordability — and all backed by Napoleon's 10-year bumper-to-bumper warranty.
Rotisserie Kit — Healthy and delicious, there is little that can compare to rotisserie cooking, the meat slowly turning on a spit in front of an infrared burner, self-marinating for a tender, juicy finished product. If Dad's barbecue doesn't currently have a rotisserie kit, he needs one.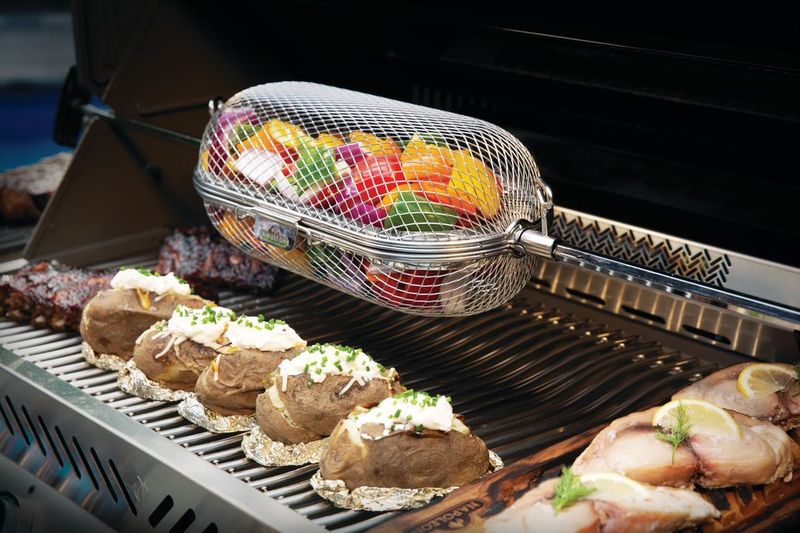 Rotisserie Accessories — With a few add-ons, the barbecue rotisserie becomes an incredible versatile tool for creating tasty meals. The rotisserie rack even cooks whole delicate foods like fish, ribs, chicken or lamb chops. The grill basket is ideal for cooking veggies, French fries, or chicken wings — without the addition of oil. A rotisserie shish-kabob wheel ensures a perfect cook of your skewers every time.
Charcoal Tray ‑ Even with a gas grill, Dad doesn't have to sacrifice the nostalgia and smoky flavors of old-fashioned charcoal grilling. A cast-iron charcoal and smoker tray turns any gas grill into a charcoal cooker. Simply insert the tray onto the burners of your gas grill, load it with charcoal and turn on the gas. Once the coals are glowing red, turn off the gas burners and enjoy some "modern" charcoal grilling.
Thermometer — The key to a perfectly cooked cut of meat is ensuring it is cooked to the perfect temperature. The intuitive Accu-Probe Bluetooth Thermometer provides cooking updates to your phone, with alerts to let you know when the food is done. It has capacity for four different probes at the same time, allowing you to take the temperature of multiple foods on the grill, or even keep accurate track of the cooking temperature inside the grill, with notifications when the grill is too hot, or too cool.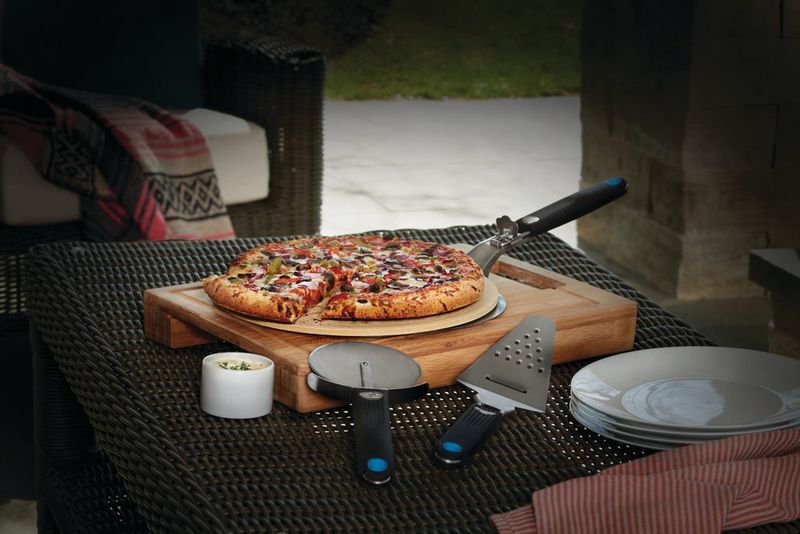 Pizza — Today's grills are more than just a place to cook meat. With the right tools, they also make a great substitute for a pizza oven. The Pizza Lover's Starter Kit is everything needed for a great backyard pizza party — except the dough and toppings. The porous stone cooks a perfect, crisp crust, with a stainless steel pizza peel, a pizza wheel and a two-in-one cheese slider and grater.
---