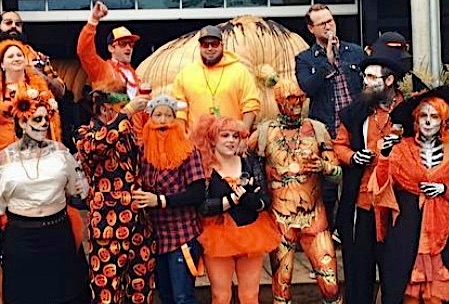 The Great Pumpkin Beer Festival in San Diego is the night before Halloween, Oct.30.Beers, a giant pumpkin beer tap, live music and a block party in San Diego's Gaslamp Quarter.It's the Great Pumpkin Beer Festival and it takes place Saturday, Oct.30 – Halloween Eve!– along Island Street in the Gaslamp.And here's how to win two tickets to it, along with five beers, in this contest presented by PubClub.com.To enter, simply do the following:...
Written by

PubClub.com

Parent Category: Blog Posts From Other Sites
Category: PubClub
Read more: How To Win 2 Tickets & 5 Beers To The Great Pumpkin Beer Festival San Diego Contest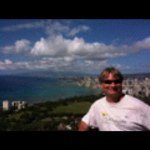 If you are the owner of a brewery, you probably already know the many struggles of distribution.Once you get past the initial stages of opening your brewery, establishing your craft beer and discovering unique blends, you begin to shift your focus to enlarging your distribution outreach. However, this can be daunting for breweries just beginning to explore direct-to-consumer (DTC) distribution.Here are some helpful insights to help you decide whether or not your brewery is genuinely ready for DTC.Build a Loyal Audience Before you start considering DTC distribution, you need to focus on building a loyal customer base.Marketing is a significant aspect of this process.It is not just crafting popular products that sell initially;maintaining a consistent and growing audience is another matter entirely. ...
Written by

PubClub.com

Parent Category: Blog Posts From Other Sites
Category: PubClub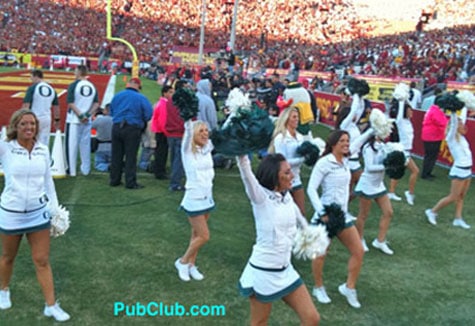 Oregon, which still has a shot at the playoffs, has some of the best cheerleaders in college football.Photo:PubClub.com By The Pigskin Prognosticator, PubClub.com College Football Analyst The Crimson Tide got held back by an unexpected wall in College Station – I mean where did that team come from!?– and now tries to weather the storm to get back into serious National Championship contention.The question as to whether or not Alabama can bounce back rests entirely on the team and someone needs to emerge as a leader – the "alpha dog" – in Nick Saban's terminology.It would be a big benefit, too, if one of the receivers would tell the others to "catch the damned ball." Elsewhere, is the rest of college football going to the Dawgs?The Prognosticator still feels the team's traditional flop game will come to bite it somewhere along the way.Over in Cornfield County, the flightless birds find themselves at #2 but probably don't believe it themselves;...
Written by

PubClub.com

Parent Category: Blog Posts From Other Sites
Category: PubClub
Read more: The Pigskin Prognosticator: Can Alabama Bounce Back From Last Week's Shocker?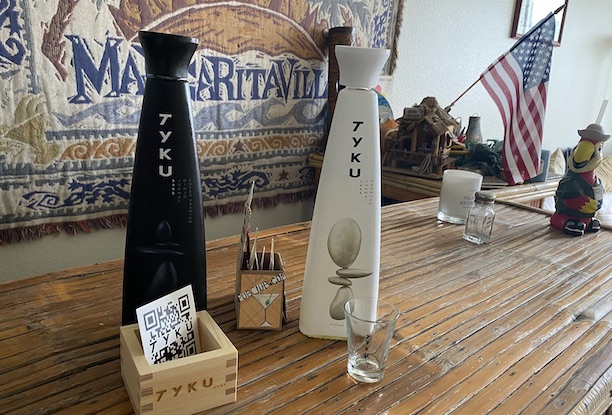 Tyku is a high-quality sake.Photo:PubClub.com By Kevin Wilkerson, PubClub.com Spirits Editor If you're like me – or what I used to be like anyway – when you drink sake you do it at a bar or restaurant, often with a group of friends.And you take it however they serve it, hot or cold.Well I have news for you with these two big tips that will teach you how to properly drink sake. I learned this while on a Zoom taste test with Tkyu sake, so it comes from an expert source.Sake Tip #1:Drink It Cold When receiving the sample bottles before our taste test, I asked the Tyku representative if I should heat it up before the show.She stated no, that I should actually put it in the refrigerator....
Written by

PubClub.com

Parent Category: Blog Posts From Other Sites
Category: PubClub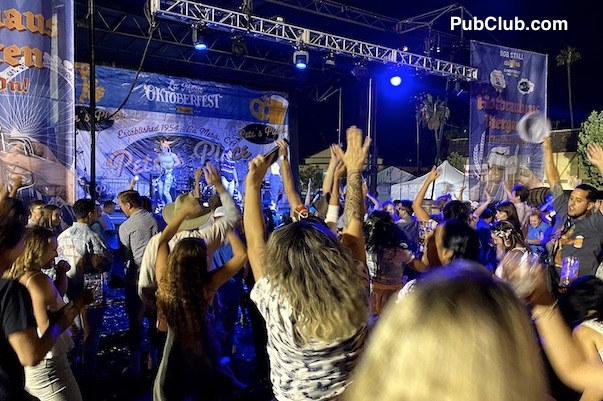 People party to the Bayside High 90s Band at the El Cajon Oktoberfest.Photo:PubClub.com By Joey Freshwater, PubClub.com San Diego Singles Blogger After having a ho-hum time at the El Cajon Oktoberfest the previous weekend, I wasn't quite sure what to expect from the Le Mesa Oktoberfest.Well, the second I got off the trolley, I could tell it would be a more lively experience.For starters, it's right at the trolley station.El Cajon's is a couple miles away from it and there is no complimentary shuttle.And then there's the vibe.Le Mesa was buzzing with it on a Friday night (granted, I went to El Cajon on a slow Sunday afternoon and not a Friday or Saturday night)....
Written by

PubClub.com

Parent Category: Blog Posts From Other Sites
Category: PubClub
Read more: Single In San Diego: Le Mesa Oktoberfest Is A Party