...
Written by

ManTripping.com

Parent Category: Blog Posts From Other Sites
Category: ManTripping
Read more: Exploring Off Road Trails At Joshua Tree National Park In A Gladiator Rubicon
After a year of lockdowns and restrictions, people are going back into bars. Photo: PubClub.com By Kevin Wilkerson, PubClub.com Editor The party is back. At least in some places. These states have all their bars and restaurants fully open with no mask mandates: • Arizona • Iowa • Mississippi • Montana • North Dakota • Texas And, as many across the USA have seen, the crowded scenes in Miami Beach and other places for Spring Break – with some people acting more like the capitol rioters rather than fun-seeking college students – Florida isn't exactly on full lockdown. Connecticut, Maryland and North Carolina are expected to be next to fully open for business. Even clamped-down California is beginning to loosen the shackles, allowing 25% indoor capacity (tho some restaurants and bars are taking a very liberal attitude towards what constitutes 25%), removing the food-with-drink requirement and allowing bars with
Written by

PubClub.com

Parent Category: Blog Posts From Other Sites
Category: PubClub
Read more: These States Have Bars And Restaurants Fully Open With No Mask Mandates

Cities and communities today wouldn't have appeared the way they are if not for steel. Since its discovery in 1800 B.C., this sturdy marriage of iron and other elements has allowed homes and office buildings to better stand the test of time. It has even enabled incredible feats of engineering, bridging continents separated by vast seas or holding a city's worth of people for a soccer game. One area steel has trouble seeing widespread use is in home construction. If past major hurricanes have revealed something, it's that most homes in the U.S. aren't made of steel, let alone built on a steel framework. A Katrina-level hurricane can wipe out entire suburbs whose homes lack steel's strength and durability. But, why aren't more houses being built with steel? Perhaps, it's not the wondrous building material you've always believes. Below is an in-depth look into the subject. Overcoming Hurdles For
Written by

Adam

Parent Category: Blog Posts From Other Sites
Category: Unfinished Man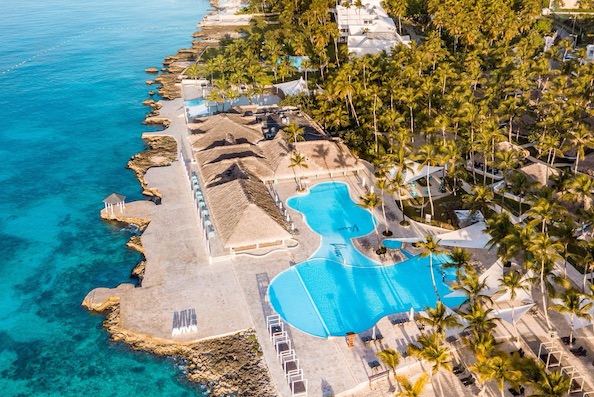 The Dominicus Beach resort is one of the participating Wyndham properties. Photo: vivaresorts They may not be able to rock it like they did in college, but those ages 60 and over can can get a rockin' deal on some beachy vacation destinations. Viva Wyndham Resorts has a "Boomer Package" for baby boomer travelers that has discounted rooms, activities and special perks. Besides deep discounts on the resort stay, Viva Wyndham's Boomer Package includes such perks as complimentary room upgrades, personalized check-ins, in-room welcome amenities, late checkout and specialized entertainment options such age-appropriate sport activities and dance and wellness classes. Guests also enjoy a 10% discount at select stores once at the resort, as well as on specialty meals and premium beverages. Finally, guests get an additional 10% off the lowest sale price when upon checkout using the promo code "VACAY." All combined the Boomer Package is worth up
Written by

PubClub.com

Parent Category: Blog Posts From Other Sites
Category: PubClub
Read more: Viva Wyndham Resorts Welcomes Back Visitors At Beachy Destinations
HTTP/2 200 server: nginx date: Fri, 26 Mar 2021 03:30:04 GMT content-type: text/html; charset=UTF-8 vary: Accept-Encoding x-powered-by: PHP/7.2.33 vary: Accept-Encoding,Cookie,User-Agent x-pingback: https://www.guysgab.com/xmlrpc.php link: ; rel="https://api.w.org/", ; rel="alternate"; type="application/json", ; rel=shortlink
Connect with us
Written by

GuysGab.com

Parent Category: Blog Posts From Other Sites
Category: GuysGab
Subcategories
ManTripping is a men's lifestyle and travel blog that focuses on busy men who love to travel.