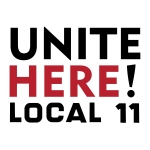 Union files third complaint with Small Business Administration as agency fails to disclose whether hotel received loan forgiveness LOS ANGELES–(BUSINESS WIRE)–Mr.C Beverly Hills housekeeping workers yesterday filed a complaint with the Small Business Administration asking whether the hotel's $3.5 million in Paycheck Protection Program ("PPP") loans meant for small businesses actually went to workers as intended by Congress.The luxury hotel was approved for a $1.549 million PPP loan on May 1, 2020 through owner Morning View Hotels- BH I LLC, and a $2 million loan on February 14, 2021 through the same entity.According to data released by the SBA as of April 13, both loans were classified under "Exemption 4," which the SBA describes as "disbursed but not Paid in Full or Charged Off," and listed $1,549,487 and $1,999,998 under the PAYROLL_PROCEED fields, which the SBA describes as the "Amount of proceeds assigned to payroll (at origination)." In the complaint, workers demanded to know how much, if any, loan funds will be or have been used for non-payroll costs, as the hotel reported it only employed an average of 7% of the 42 housekeepers represented by Local 11 for the time period August 31, 2020 through February 21, 2021, according to housekeeping schedules which the hotel provided to the Union.This time period partially overlaps with the 24-week term of the hotel's May 1, 2020 loan and with the start of the term of the hotel's February 14, 2021 loan.Workers also questioned why the hotel's second loan, which according to the SBA was tied to the retention of 46 jobs, was for a larger amount than its first loan tied to the retention of 127 jobs.Congress intended for PPP loans be used by small businesses to keep workers on payroll, not to subsidize large hospitality conglomerates.Yet hotel chains like Mr....
Written by

PubClub.com

Parent Category: Blog Posts From Other Sites
Category: PubClub
Read more: UNITE HERE Local 11 Claims Mr. C Beverly Hills Received $3.55 Million in "Paycheck Protection...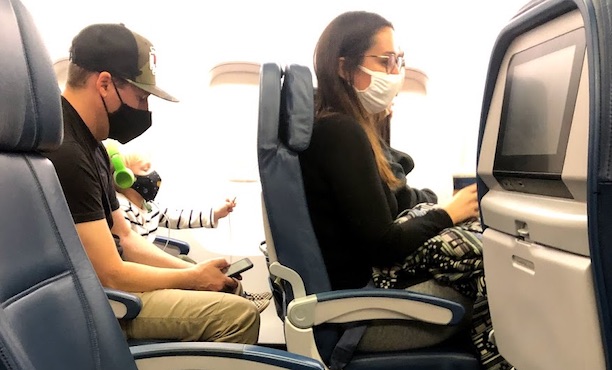 Airline passengers wear their masks on a USA domestic flight.Photo:PubClub.com By Kevin Wilkerson, PubClub.com Travel Blogger Even with millions of Americans fully or partially vaccinated, the Transportation Security Administration (TSA) is requiring all flyers to continue to wear masks for travel on airplanes into September.The mandate now goes thru Monday, Sept.13, the weekend after Labor Day Weekend.It includes not only all commercial aircraft but also airports, commuter buses and rail systems.It was set to expire on May 11 before the extension."The federal mask requirement throughout the transportation system seeks to minimize the spread of COVID-19 on public transportation," Darby LaJoye, the senior official performing the duties of the TSA administrator, explained in a statement....
Written by

PubClub.com

Parent Category: Blog Posts From Other Sites
Category: PubClub
Read more: Masks Required On Airplanes Extended Into September In The USA
Write a comment

As the COVID crisis unfolds around us, the smallest of things starts to get impacted. One of the most significant areas where the pandemic has hit us the hard is finance. Most of us who would just go right in with our big purchase decisions before the pandemic are now caught in a dilemma. Would it be practical to spend that kind of money in a time like this? Shouldn't I save expenses like this for a better time? Questions like this buzz our minds before any big monetary commitment. Thankfully you don't have to put every big-ticket purchase on hold until after the pandemic. You certainly don't have to, where diamonds are concerned. If you are feeling like surprising your partner with a sparkly new ring on the upcoming big day, don't hold yourself. There is still a possibility to endow your ladylove with a precious gift or
Written by

Rasha

Parent Category: Blog Posts From Other Sites
Category: Unfinished Man
Read more: Clarity Enhanced Diamonds - The More Affordable Version of High-End Diamonds
Write a comment
...
Written by

ManTripping.com

Parent Category: Blog Posts From Other Sites
Category: ManTripping
Read more: We Took A 24-Hour Trip To Oceanside California To Show How EV Getaways Can Work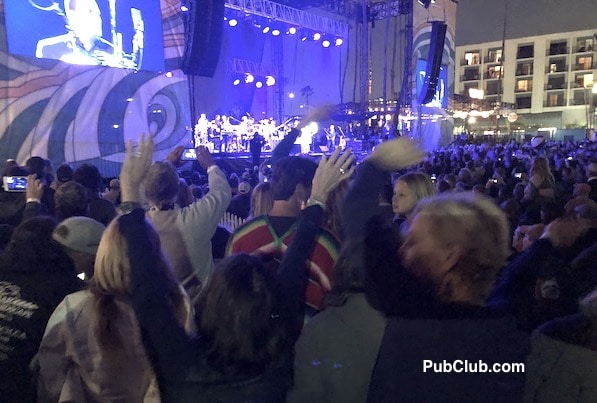 Fans enjoy Brian Wilson and Beach Boys music during the inaugural BeachLife Festival in Redondo Beach CA.Photo:PubClub.com By Kevin Wilkerson, PubClub.com San Diego Blogger Okay now THIS is what we're talking about folks.With vaccinations, open doors to bars and restaurants and the return of events, the party landscape is returning to San Diego.And it's just been announced that The Beach Boys and Ziggy Marley will be playing a pair of concerts at Petco Park on Memorial Day Weekend.The California lifestyle band – which had a scheduled concert at the new Shell Pavilion on the bay canceled last July due to COVID-19 – is playing Saturday, May 29.They will be joined by special guests John Stamos and Mark McGrath and will perform a two-hour set.Doors at 5:30 p.m....
Written by

PubClub.com

Parent Category: Blog Posts From Other Sites
Category: PubClub
Read more: Beach Boys & Ziggy Marley To Play Memorial Day Weekend Concerts At Petco Park
Subcategories
ManTripping is a men's lifestyle and travel blog that focuses on busy men who love to travel.